About Our Charlottesville Dental Practice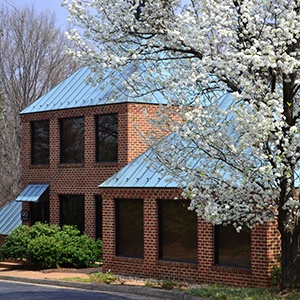 The town of Charlottesville is a very beautiful and friendly place. You can see the Blue Ridge Mountains from pretty much anywhere, and there is a bucolic, peaceful feeling that just permeates the entire town.
At Albert Family Dentistry, we strive to fit perfectly into this tranquil environment while providing the highest-quality dental care possible. We understand that you're more than just your smile, which is why we offer some of the best customer service you'll ever experience. Our doctors are highly skilled and caring, our team is truly dedicated, and our facility is filled with the latest dental technology. It's a combination you simply won't find anywhere else, and it's why we're the perfect place for your family's smiles. We're able to treat patients of all ages here, meaning that when it comes to your family's teeth, you can always rely on us.
We can't wait to meet you and see what wonderful things we can do for your smile. Welcome to Albert Family Dentistry!
Ultimate Patient Experience
Just what is the ultimate patient experience? To us, it includes world-class service, outstanding dental care, and making a patient feel like they are taken care of in every way. That's exactly what we provide for our patients, and it's why we know that once you come to see us, you'll never want to go anywhere else. When it comes to taking care of your teeth, this is the best way to do it, and you can only find it here.
Compassionate Staff
You'll learn to love our staff from the moment you call in to make your first appointment. Everyone from our doctors to the front desk is here to make sure that you have an easy, smooth, and fulfilling dental experience. We'll take the time to get to know your personal needs and wants so that we can always exceed your expectations. Our goal isn't to simply get you in so we can get you out; our goal is to form a long-lasting relationship that will enhance your life by ensuring the quality of your oral health.
High-Quality & High-Tech
Our team combines the best of personalized care with state-of-the-art dental technology. Our doctors are meticulous, gentle, and with the newest tools, they're able to provide a higher quality of care in even less time. We're continually updating our office and educating ourselves so we can serve you better, and we're sure you'll appreciate what this kind of devotion can do for your smile. When you come to Albert Family Dentistry, you can trust that you're only experiencing the best.