Restorative Dentistry: How We Can Fix Your Damaged Teeth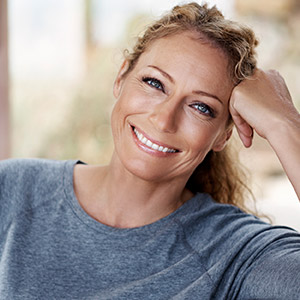 Chipped. Cracked. Broken. Decayed. If any of these words apply to your teeth, then you are well aware of the kinds of problems they can cause. They can drastically affect how your smile looks, which can have a big impact on your self-confidence. Also, these teeth can often be a source of constant, nagging pain. Fortunately, we can fix all of this with restorative dentistry. With just one or two easy treatments, we can give your smile back everything it has lost and more. Want to know how we can help? Simply read on to learn more.
Traditional Crown & Bridge
A dental crown can be used to fix:
A chipped, cracked, or broken tooth
A severely decayed tooth
A tooth with weak enamel
A misshapen tooth
It is a tooth-shaped restoration that simply fits over the top of a natural, damaged tooth in order to restore both its appearance and function. Thanks to the newest materials used in dentistry, they can fully restore every aspect of a tooth, whether that's the size, shape, color, or feel. In the end, a crown can finally make your smile whole again, and we can often give you one in just a single visit with our same day CEREC CAD/CAM milling machine.
If you have a row of consecutive missing teeth, we can completely replace them using a dental bridge. We'll simply place dental crowns on either side of the gap in your smile, and then bond them to prosthetic teeth that literally "bridge" the space between them. The solution is elegant in its simplicity, and it can have a tremendously positive effect on both the look and functionality of your smile.
Tooth-Colored Fillings
For many years, the best way to fix a small cavity or a slightly damaged tooth has been with a filling. This is still very true today, but what has changed is that instead of using a dark gray metal, we now only use composite resin for our fillings.
Composite resin is strong, durable, and malleable, making it perfect for dentistry. Even better, it can be specially color-matched to seamlessly blend in with the rest of your teeth. This means you can finally repair your teeth without having to alter their appearance. Plus, the material is actually able to bond directly to enamel. Traditional metal fillings can't do this, meaning that a pocket had to be created in a tooth for it to sit in. This removed much of a tooth's natural strength, making it much more likely to eventually break. With tooth-colored fillings, this isn't necessary, meaning more of a tooth's natural structure can be preserved.
CEREC One-Visit Restorations
At any other dental practice, you can typically get a dental crown, but the process can easily take two weeks or more. If you're like most people with damaged teeth, you simply don't want to wait that long. This is exactly why Albert Family Dentistry offers CEREC one-visit restorations.
Using a combination of a highly-advanced scanner and computer-aided design/manufacturing technology, we can design, make, and place a custom all-porcelain crown in just one visit. That means in the same time as an average lunch break, you can finally get your complete smile back. Also, because the process is mostly handled by machines, your crown will look, feel, and fit much better than one made the traditional way, guaranteeing a more natural-looking and longer lasting result.
To get one, Dr. Albert will first prepare your tooth to fit the crown, create a digital image of it with the scanner, and then Debbie will design/fabricate it using high-tech machinery. This will happen while you just relax in the treatment chair, and before you know it, your new crown will be ready and your smile will look great.
Lear more about CEREC One-Visit Restorations.
Dentures & Partial Dentures
When it comes to replacing multiple missing teeth, dentures offer one of the quickest and most cost-effective solutions. Plus, modern day dentures are sleeker, smaller, and more natural-looking than anything your grandparents might have worn.
With partial dentures, we can replace missing teeth located throughout your mouth just like the missing piece of a puzzle. If you have an entire row of missing teeth, however, a full denture can easily restore it.
Root Canals
As soon as you hear the term "root canal," we know the first thought in your head is probably "painful." Thanks to modern day dental techniques, this is completely untrue! The experience of getting a root canal is very similar to that of a filling these days. Actually, the main reason most people associate root canals with pain is because we typically use them to save severely infected teeth that are already suffering from a large amount of discomfort. Root canals are actually one of the best tools we have to RELIEVE severe dental pain and save teeth that would otherwise need to be extracted.
Root canals are typically used to treat teeth that have an infection deep within their innermost layer where the sensitive nerve resides. The procedure works by gently removing the infected tissue and replacing it with a sanitizing material. Afterward, the tooth can be further restored using a dental crown.
Extractions
We will always do everything we can to preserve your natural teeth, but sometimes the best thing to do is simply remove one. This may be the case if:
A tooth is too damaged to be repaired
Severe gum disease has deteriorated the bone beneath a tooth
To make room for a partial/full denture
To remove an impacted (stuck) or infected wisdom tooth
We know that the concept of an extraction can make many people nervous, which is why we always handle them with a very gentle touch. Dr. Albert is so skillful, in fact, that most patients don't even realize it when he's actually removed the tooth!
If you're currently dealing with a compromised smile, you no longer have to. Albert Family Dentistry can help, and we bet that your only regret will be that you didn't come to see us sooner! Come get your full smile back—make an appointment with us today.