Dental Implants: A Permanent Solution to Missing Teeth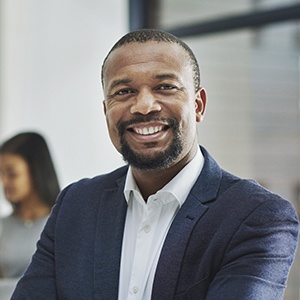 Missing teeth can be a real burden. In addition to making you feel self-conscious about your smile, they can even negatively affect your oral health! Also, according to research, people with missing teeth are much more likely to develop a litany of potentially fatal diseases such as heart disease, diabetes, and even dementia! While there are many great ways to replace missing teeth and prevent all of these problems, at Albert Family Dentistry, we know that nothing does it better than dental implants. With this treatment, Dr. Kevin Albert can give you the best when it comes to security, longevity, AND aesthetics at the same time!
Implant Placement
Dental implants are special because they are the only restorative treatment that can rebuild your teeth from the root up. By providing a new root structure, your replacement teeth will not only be extremely secure, but your jaw will also have the support it needs to remain strong and full. No other treatment can accomplish this, and this is why dental implants are simply the best choice for tooth replacement.
A dental implant is actually a small titanium post, and in order to place it into your mouth, you will need to undergo a minor surgical procedure. Dr. Albert is able to perform this part of the treatment himself, which is something many other dental practices cannot offer. He'll make a small incision in your gums and precisely position the post(s) within your jawbone.
Afterward, you'll be given 4-6 months to heal, during which time the titanium will actually bond directly to the jawbone. This is just another reason why implants are able to provide a better hold than any other treatment. After you have healed, you'll return to our office to receive your replacement teeth.
Implant-Retained Crowns & Bridges
If you are missing a single tooth, we can replace it using an all-porcelain dental crown. Dental porcelain is the next best thing to natural enamel, and it can be sculpted to perfectly mimic a tooth in every way, including the shape, size, color, and even feel. After having it for a few days, we doubt that even you will be able to tell that it's not real!
For a row of consecutive missing teeth, implants can also be used to support a bridge. Implant-retained crowns will be placed on either side of the gap in your smile, and these will be connected to prosthetic teeth that fill in the space between them. Compared to traditional bridges, implant-retained bridges look more natural, last longer, and help preserve more of your natural teeth. No matter which restoration you get, they can easily last for decades with simple brushing, flossing, and regular appointments.
Are you ready to say goodbye to the gaps in your smile? Dental implants can rebuild your smile better than any other treatment, and you can get them right here in Charlottesville at Albert Family Dentistry. To see what they can do for you, simply contact our office today for a consultation.