Periodontal Therapy: Protecting Your Oral and Overall Health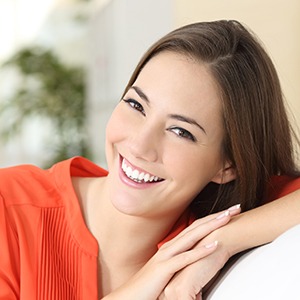 Gum disease is actually the most common dental problem in the entire world. According to some estimates, nearly 80% of the entire adult population has some form of it, and many are completely unaware. Gum disease is an infection that usually starts with subtle symptoms such as redness and swelling, but eventually it can develop into receding gums and even tooth loss! To prevent this from ever sneaking up on you, we'll always examine your gums whenever you come to see us. Should you develop gum disease, Dr. Kevin Albert and our team will be able to quickly treat it using a range of treatments known as periodontal therapy.
Scaling & Root Planing
Gum disease typically develops when too much plaque and bacteria is allowed to accumulate along the gum line. If we catch it early, most of the time it can be treated with an additional dental cleaning. However, if the infection has become too advanced, we may need to perform a deep cleaning or periodontal therapy specifically for your gums, and this includes two procedures known as scaling and root planing.
For scaling, specialized tools will be used to break up and clear away plaque and tartar that has built up along the gum line. Then, root planing will be used to gently smooth out the rough surfaces of your teeth's roots. This will make it much harder for plaque to gather on your gums in the future. Most of the time, these treatments can be completed over the course of one or two visits. We'll locally numb the area we are cleaning, so we can assure that you'll be perfectly comfortable the entire time.
Antibiotic Therapy
To help you fight gum disease away from our office, we may use something called antibiotic therapy. This treatment will prevent the infection from coming back in between appointments. We'll simply apply a topical antibiotic directly to your gums. This treatment is fast, easy, painless, and it will go a long way in ensuring the long term health of your gums.
Do your gums appear red, swollen, or feel tender? Do they bleed whenever you clean your teeth? These are the early signs of gum disease, and in order to stop it from getting worse, you should come see us as soon as you can. The earlier we catch it, the easier it will be to treat, so be sure to contact our office today for an appointment.